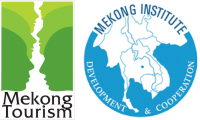 Innovations for our future
Covid-19 is a terrible shock to the global economy as well as the thousands of individuals and families it has affected. Companies in the immediate term need to ensure that the health and safety of its workers, partners and suppliers come first. Over the longer term, Covid-19 has irrevocably changed the way businesses will compete over the next decade. Firms that choose to capitalize on these underlying changes will succeed and the ones that don't will get disrupted.
The Mekong Tourism Coordinating Office (MTCO), Destination Mekong, and the Mekong Institute (MI) have partnered on a new initiative to encourage anybody to crowdsource newly spotted innovations reacting to the current Covid-19 pandemic in the Greater Mekong Subregion (Yunnan and Guangxi in PR China, Cambodia, Lao PDR, Myanmar, Thailand, and Viet Nam). Innovations may come from government, large companies, small businesses, startups, individuals, or partnerships.
The goal of this Mekong initiative is to instill consumer confidence of residents and tourists by visualizing tangible initiatives being innovated and implemented. The showcased innovations may also inspire businesses and organizations in other Mekong countries to adapt and learn from these initiatives. Finally, this initiative may also attract foreign investment into the region as it positions the region as being innovative, resilient, and creative.