Uncover Viet Nam's Timeless Charm
Uncover the timeless charms of Viet Nam's incredible past, nature, and lifestyle.
Close to the Capital…The Mekong Lowlands
Leave Hanoi behind and venture into uncharted experiences. In the far north, Cao Bang presents Pac Bo Cave, where Ho Chi Minh planned the country's liberation, and nearby 35-meter Ban Gioc Waterfall. Further west in Bac Kan, sail between forested limestone mountains on Ba Be's three lakes, and cruise past small villages to Dau Dang Falls tumbling 1,000 meters to Puong Cave.
Follow the Chinese frontier southeast to Longzhou's 2,500-year-old Huashan Cliff Paintings 40 meters above the Mingjiang River, and "Longevity Village", where inhabitants often live past 100 years of age. Further along, Inspect Chongzhou's stone forest, Zuojiang Inclined Pagoda, Nanjin Ancient Ferry, Huangchao Castle, Wenyagn Cave, and the world's largest population of white-head monkeys.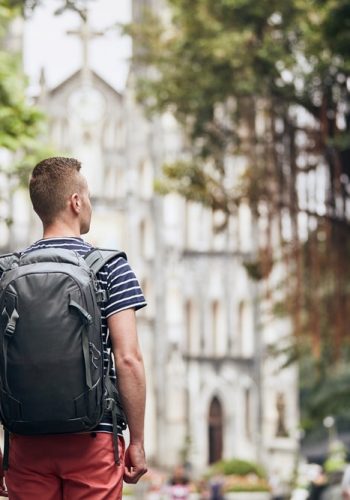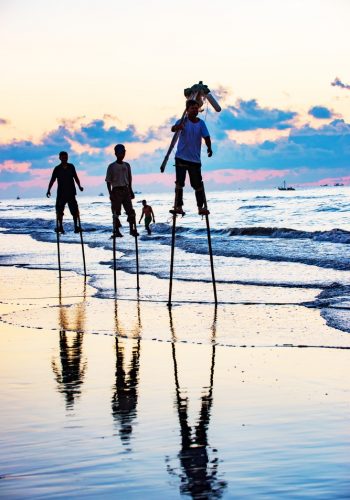 No Sapa trip is complete without inspecting Dien Bien Phu, where the Vietnamese defeated the French in a decisive 1954 battle. Then leave the tour groups to check out Pa Khoang Reservoir, Tham Bang Cave, Ban Phu Citadel, and the Muong Phang Forest.
Journey to the Gulf of Tonkin and "Little Hong Kong" at Dongxing, and pry into the crannies of this once-thriving French colonial trading port. Head offshore to Jingdao Islands, and watch the Jing people fish on stilts or with massive nets from bamboo rafts.
Sapa trekkers take trails from Hoa Binh through hilly terrain and past rice fields to lakes with overnight ethnic villages. But a true explorer will seek out Binh Thanh commune's Muong, who live in three-storey "Rua" houses plumbed with a handmade water supply system.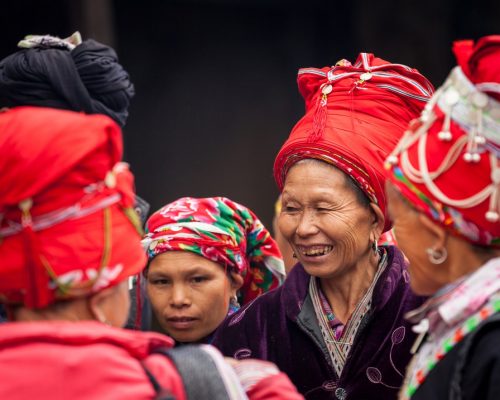 Central Highlands…A Cultural Bounty
Journey to Viet Nam's rarely visited central Highlands and historic Quang Tri, easily accessed from Laos' Savannakhet province. Step through the gates into its walled citadel, built in 1824, and then inspect the Vinh Moc tunnels snaking down into a three-layer network with specialized chambers.
In Quang Binh, venture into the UNESCO World Heritage site, Phong Nha – Ke Bang National Park, and creep into Phong Nha Grotto's underground river and 980-metre-long Tien Son Cave. Dong Hoi presents the 17th century Quang Binh Gate, Bang Hot Springs, General Vo Nguyen Giap's house, and Nguyen Huu Canh's temple and tomb.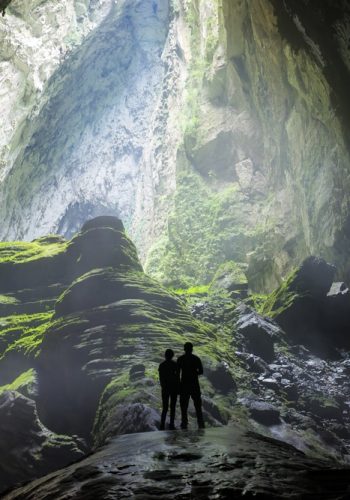 South in Quang Tri, investigate another UNESCO World Heritage site, the 200-year-old Hue Royal Citadel encased in 10 km of walls. In Thuan An, sail in a junk along the Huong River to Tam Giang Lagoon. Trekkers can hike to Bach Ma National Park, a popular resort in the 1930s, and further to 300-meter-high Do Quyen Waterfall.
The Mekong Delta…The Ultimate in River Life
Dive deeper into the Mekong Delta, where others skip past. The Mekong enters Viet Nam at An Giang, where it breaks into the "Nine Dragons" rivers, before emptying into the sea. Explore vestiges of the 2,000-year-old Funan Empire at Oc Eo archaeological site. Nearby Tuc Dup Hill hides a cave network that sheltered residents during wartime bombing raids.
Downriver, Tien Giang displays delta life among its fruit orchards and hundreds of boats congregating at the Cai Be Floating Market. Admire My Tho's blend of Asian and European architecture at Vinh Trang Pagoda with 178 pillars. Just south, navigate a network of channels and canals running through Ben Tre.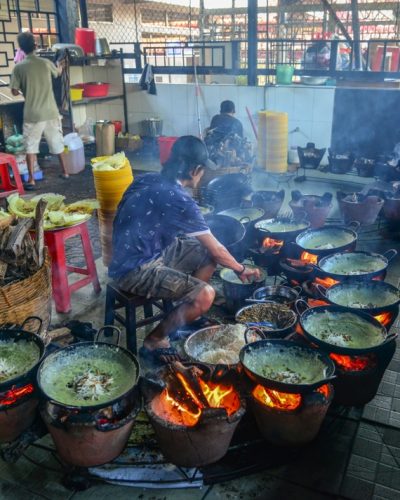 Head to the coastal town of Bac Lieu, and admire French colonial mansions and villas, and Vinh Hung Tower, the Delta's only preserved Angkor period structure. At Viet Nam's extreme southern tip, Ca Mau's rivers and canals cut through the U Minh forest, Nam Can's mangroves, and the Camau Bird Sanctuary with countless storks.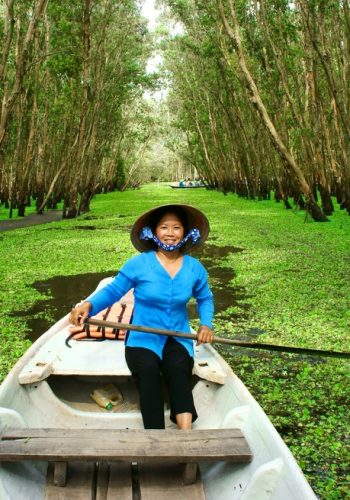 Take a peaceful island walk or stay overnight in stilt houses on the canals of laidback Vinh Long, between the Tien and Hau Rivers. Pagoda fans will find scores of Khmer, Viet, and Hoa pagodas including Ang Pagoda in adjacent Tra Vinh.
Can Tho in the heart of the delta on the Hau River is known for the Phung Hiep floating market. Soc Trang features Tan Long Stork Sanctuary and Binh An's finely landscaped cultural park and the 16th century Doi Pagoda capped by an attic housing thousands of bats.