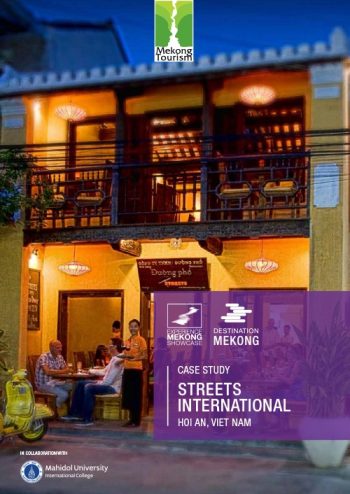 Elephant Conservation Center
Neal Bermas is a New Yorker who has spent more than 30 years of his career in hospitality industry and consulting for several hotel groups, such as Meridian, Sheridan and the Walt Disney Company. Back to his trip to Asia in 1999 when he travelled to Vietnam, Bermas encountered a lot of poor kids on the streets begging for food. Those valuable and compelling kids and the overwhelming sights made a strong impact to Bermas, so tremendously that he had wanted to do something about it. Since Neal Bermas has been a consultant and university professor on tourism, hotels and restaurants, he knew that there were many ways to help these street kids getting jobs in hotel industry. Therefore, Neal Bermas decided to found Streets International in 2007, in Hoi An, Vietnam, as a place to provide training and education, nurture skills, give new life and opportunities to the impoverished kids [who are disadvantaged, orphaned, trafficked, abused, and out-of- school] so that they can have careers in hospitality industry and be able to build their own lives and future.
Since 2007, Streets International has become one of the most well-established and innovative social enterprises in Vietnam. The enterprise prepares vulnerable and impoverished youth with professional and comprehensive trainings for 18 months, so that they can get a job and can pursue a better life after receiving the certificate in hospitality and culinary fields. Having a strong partnership with various partners, Streets International could develop high quality curriculum training, and accrue adequate funding and sponsorships, to support the program and to sponsor the selected trainees.
Until now, there are over 250 graduates receiving certificates in hospitality and culinary training by the
year end 2018, and 100 percent of the trainees gets employment upon graduation. Many Streets graduates have gone on to work in 5-star hotels and restaurants around the world, while others have opened their own successful businesses
Elephant Conservation Center
Mekong Tourism Coordinating Office (MTCO)
You might also be interested in...