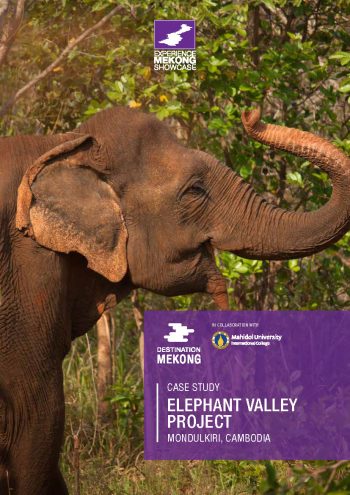 The Elephant Valley Project (EVP), the original elephant sanctuary in Cambodia, is dedicated to rescuing captive elephants and supporting conservation work protecting wild elephants. Visitors get an opportunity to observe elephants in their natural habitat and learn more about the conservation in the local area. The sanctuary is a home for captive elephants to recuperate themselves from their previous lives of exploitation in logging, and elephant riding tourism. The sanctuary works with the local Bunong indigenous community through an ecotourism project, providing livelihood support and community development programs. Also, together with  Wildlife Conservation Society  and the  Ministry of the Environment, the organisation also supports the funding of ranger teams and fore
Registered with the name Elephant Livelihood Initiative Environment (ELIE), it is a local non-government organisation based in Mondulkiri, Cambodia. Founded in 2006 by Jack Highwood, ELIE aims to improve health and welfare for captive elephants in Mondulkiri Province, work to conserve the habitat for wild elephants in Cambodia, and to support the local people who work with the elephants. ELIE runs a number of programs and projects, including an elephant research and monitoring programme, mobile veterinarian programme, an indigenous community-based organisation assistance programme, and the Elephant Valley Project, an ecotourism project that provides an alternative approach to elephant care, rehabilitation and conservation.st protection initiatives.
You might also be interested in...