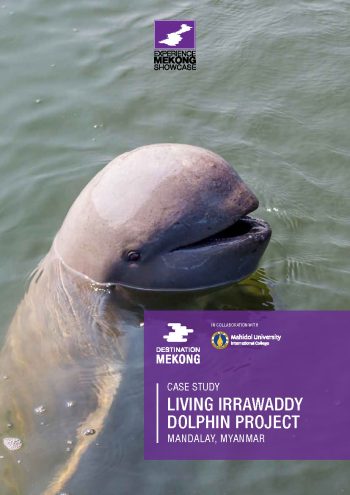 Living Irrawaddy Dolphin Project
Living Irrawaddy Dolphin Project is a social business promoting sustainable practices under the license of Burma Dolphins Ltd., a local travel company in Mandalay, Myanmar. The project was set to protect the endangered Irrawaddy dolphins and preserve a unique tradition of cooperative fishing while creating job opportunities in local areas through community-based tourism. Financial support from this project is set aside for dolphin conservation activities and community patrolling of dolphin conservation zones to reduce illegal fishing practices. This social enterprise has also improved villagers' tourism skills and facilities while raising public awareness of dolphin conservation, cooperative fishing, and river ecosystems that the dolphins depend on their survival. The efforts of this project can set an example that creates a win-win for communities, visitors, and dolphins.
Living Irrawaddy Dolphin Project
You might also be interested in...