On this website, we are presenting the candidates for the 2022 Destination Mekong Executive Board election, which will take place on 3 June 2022. Voting regulations will follow the Destination Mekong Charter and is open to all Destination Mekong Changemakers.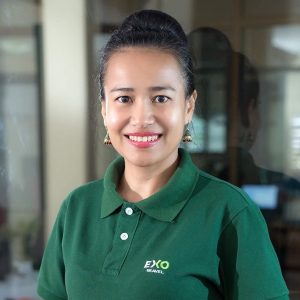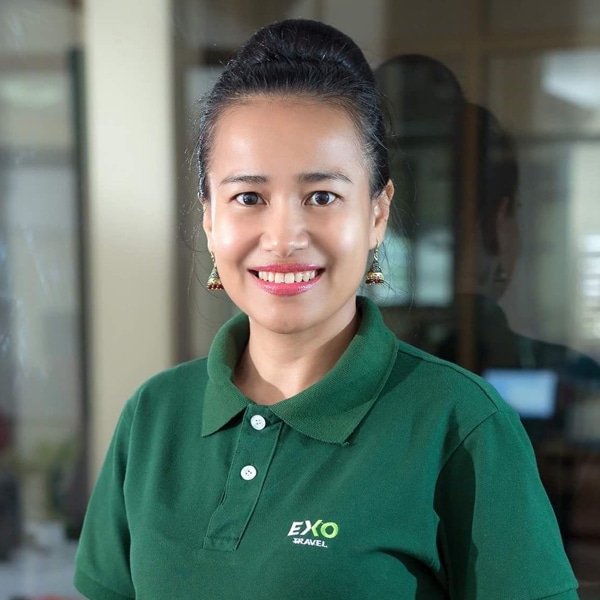 Co-Founder and Partner | EXO Travel Lao
I am an entrepreneur representing the private sector in Laos and the tourism industry. I like to contribute to the development of future activities and support making decisions that benefit the tourism sector in the region. When we all work together, we will make destinations more sustainable and create benefits for all local stakeholders.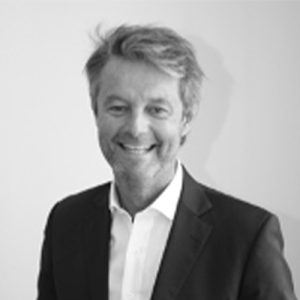 Founder and CEO | Society and Fred; Expert in international marketing, tourism industry and education
Frédéric Tambon is a French Entrepreneur, Professional Coach, and International Consultant with 30 years of international experience in tourism, training, and education. In particular, Frédéric has gained expertise in destination marketing, as well as economic and tourism development in France for development agencies and abroad for the promotion of French tour operators and destinations across all continents.
Passionate about sustainability and capacity-building, Frédéric Tambon is willing to contribute to the harmonious development of the Mekong region by sharing his expertise especially as:
Creator and director of Society and Fred, a consulting agency promoting the values of balanced growth in the tourism industry since 2020
Director of offices in Korea (7 years) and Switzerland (4 years) for the French tourism development and promotion agency (2008-2019).
Awarded for best digital campaign for France in 2013 from the digital Korean media, and best National Tourism Office in South Korea in 2015 from the press and the travel industry ; Elected Chairman of ANTOR (Association of National Tourism Offices and Representatives) in Korea in 2016.
Official Tahiti tourism representative 2014-2016.
Deputy Director of the Bachelors program for Kedge Business School – (formerly Euromed) 2000-2007
Training Advisor at the Chamber of Commerce and Industry of Marseille-Provence (1996-1999)
Communication Manager at Marseille Provence Airport (1995-1996)
Marketing Officer at the French Tourist Office in Los Angeles, USA (1993)
Chief Economist at the Greater Noumea-South Province Development Agency (1991-1992)
Economist at the Regional Council – Reunion Town Planning Agency (1987-1990)
As a tourism industry and economic development expert with strong destination marketing expertise, I would like to contribute to the development of the region. I've been living in Asia for 7 years and I am passionate about this region. Southeast Asia and the Mekong represent a unique territory with many important stakes for professionals and local people.
I am creative, results-oriented, with in-depth knowledge of complex cross-cultural projects and international development and have extensive experience in managing representative offices and leading international teams. I also have an expertise on screen tourism having written a specific guide to help local authorities to develop this specific target, and sports event organization.
Here is what my contribution can be:  
Being based in France, relay to French authorities and operators to implement innovative partnership
Expertise in engineering and tourism marketing
Connection with the education industry
Consulting activities on strategic and operational marketing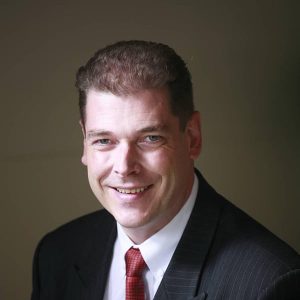 Director Special Operations | 12Go
Guido Neil was born in Cologne and studied Chemistry and Biotechnology near the borders to Belgium and the Netherlands. He started his career in logistics, managing the transportation of dangerous goods in the European air network and was later as Safety Engineer responsible for occupational health and safety in one of the top 4 express logistics companies. After many years in senior management positions in Europe and Asia he joined 12Go Asia in 2014 to build up the first online travel agency for ground transportation in Thailand. In 2022 the company joined forces with the Bookaway Group and now represents the leading provider for bus, train and ferry tickets worldwide. Guido is Director Special Operations and responsible for global investments and strategic business development. As a member of the Mekong Tourism Advisory Group he represents the ground transportation industry used by tourists to reach their destinations in the region. 
My motivation to support Mekong Tourism
Major tourism markets in the region, including Thailand, are getting back on track as international visitors start to plan and book their trips again. In the last six months site visitors from the main countries sending tourists to the Mekong area have grown significantly, led by Germany (up by 900 per cent), France (500 per cent up), the UK (300 per cent up) and the US (64 per cent up). Massive increases in site traffic from major source markets show that tourism is in recovery and right now we are almost where we were before the pandemic. The insights from the transportation side represent data of millions of visitors, much more than any hotel group can ever provide. And not only on domestic travel, but also on cross border trips. Therefore I believe I can provide essential data to help the hotel industry already represented here with the market recovery from the pandemic and future strategies to promote sustainable tourism.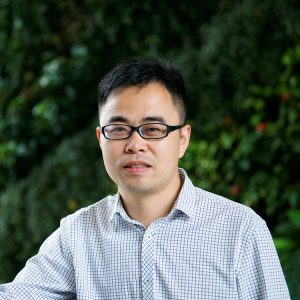 Professor | Guilin Tourism University
I am honored to have the opportunity to serve on the board of Destination Mekong as a representative from academia. I was head of the international office of Guilin Tourism University and now lead a research center there. Over the last decade, my university has been playing a pivotal role in preparing quality tourism talents for the Great Mekong Subregion and several successful initiatives for fostering sustainable tourism in the GMS. DM will allow us to connect better and work with industry colleagues across the subregion. Establishing such a network is extremely important at this critical moment as our industry is still confronting the challenge of the pandemic. Thank you, and I look forward to working with you all soon. Zhang Hailin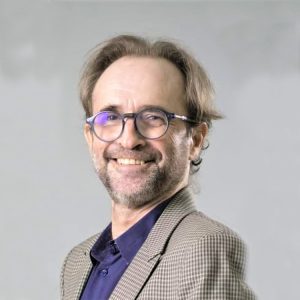 Managing Director | All Dreams Cambodia Co. Ltd.
Jacques Guichandut, born August 5, 1963, is the founder, together with 3 other partners, of All Dreams Cambodia.
After finishing the Ecole Hotelière de Lausanne in 1989, he gained experience in the restaurant and catering business in China and Vietnam, before returning to France where he started as a travel consultant for the «Maison de l 'Indochine.»
In 1995 he settled in Phnom Penh, where, after having acted 2 years as the GM for Diethelm Travel, he founded in 1999, together with 3 other partners, Asian Trails. They first started operations in Thailand, Cambodia, and Myanmar. This was followed by Vietnam, Laos, Indonesia, Malaysia, China  and Australia. Although he sold his parts in 2006, he stayed with the group until 20013, when All Dreams Cambodia was born.
All Dreams Cambodia's goal is to promote Cambodia as a unique, stand-alone, dream destination and not only as an extension.
During the 2 years of slow activities, due to the Covid-19 pandemic, he initiated that All Dreams Cambodia will actively engage in protecting the environment and sustainable tourism. All Dreams Cambodia became in January 2022 member of Travel Life, ChildSafe, saying 'NO' to plastic in collaboration with Eco Brick and the TonToTon organization.
Today All Dreams Cambodia is the first travel agency to have implemented Carbon Footprint Offset for all its clients in collaboration with the Ministry of Environment. They will compensate 10% of their Carbon impact in 2019 with the program of the Ministry of Environment. They will also compensate 10% of their Carbon impact in 2019 with the program of Ministry of Environment.
In these 25 years in Cambodia, Jacques Guichandut participated at different times in several associations such as CATA, AFDE, CAMDMC, etc. Since this year, he is also member of Destination Mekong.
He is recently involved in the promotion of the destination Cambodia with the Ministry of Tourism, AFD, and the British communication MMGV Hills Bafour for the new digital Campaign, and is also part of creating a Destination Vision and Investment Plan (DVIP) for sustainable ecotourism development across a number of provinces in Cambodia.
He was also very much involved in Phare Ponleu Selpak, the NGO based in Battambang, where he functioned for more than 10 years as President of the BOD. Today he is a minority shareholder in the social enterprise created by PPSE, Phare Ponleu Selpak Enterprise.
Besides all his activities in Cambodia, he also owns, together with 2 of his partners from Asian Trails, a complex of 11 villas in Bali, Indonesia.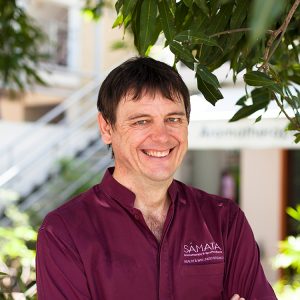 Jean-Claude is a French certified physiotherapist and massage therapist. He began is work in Cambodia in 1991 with an NGO as the National Rehabilitation Center supervisor and trainer. He also worked as the technical advisor at the National Physiotherapy School, supervising the trainers in curriculum rewriting and practical training.
Along with opening and developing Sâmata – Medical & Wellness Center, he is also the technical advisor to the Ministry of Tourism regarding ASEAN competency standards for spa professional and massage training curriculum development. Jean- Claude is currently mandated by the ministry to design ASEAN's competency and training standards for spa professionals.
Jean-Claude is also an expert in aromatherapy.
He started to study and learn about aromatherapy in 1997 for his private physiotherapy practice making some research on definition, creation, and benefits of essential oils for medical purpose.
Then he started to learn from a professional aromatherapist in France how to make his own aromatherapy products and created his own formula by sourcing high quality essential oil, carrier oil and other active ingredient to make his own products.
In 2000, he started to develop his own range of aromatherapy products, under "Amata" brand (he was the first one to develop a range of aromatherapy products formulated and made in Cambodia), to answer to his customers and hotel spa's needs.
Today he continues to develop his own products and customized ones for hotels (Rosewood) and individuals. He is also planning to start aromatherapy consultation soon.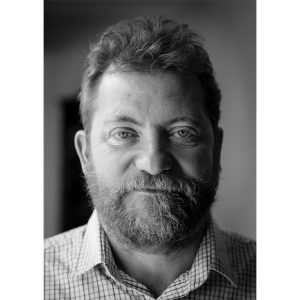 Founder | Travel Begins at 40
Mark Bibby Jackson is passionate about travel and sharing the joys of visiting new places and people. He is founder and group editor of websites Travel Begins at 40 and London Begins at 40, as well as the award-winning author of three thrillers set in Cambodia. He is the former editor of AsiaLIFE Cambodia, ASEAN Forum, and Horizon Thailand magazines.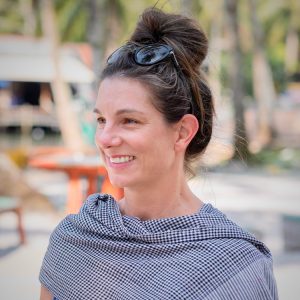 CEO/Founder | Song Saa Collective
Utilizing design as a force for change, entrepreneur, designer, & thought- leader Melita Koulmandas is at the forefront of regenerative design and development in Southeast Asia.
Melita looks beyond sustainability to develop initiatives that help restore, regenerate & revive communities, crafting beautiful products & spaces that celebrate heritage, embrace modernity & honor craftsmanship, all with respect for people and the planet. Her work includes interiors, fine art, fashion and lifestyle concepts, landscapes & organic installations, & has been recognized with global travel and design awards. Her awards for Song Saa Private Island include Condé Nast Traveler's Gold Standard, Condé Nast Traveler's Most Soulful Spa of the Year, Condé Nast Traveler's World's Most Beautiful Resort Hotel & National Geographic's Leaders in Sustainable Tourism title.
Melita established the Koh Ouen Marine Reserve in 2007, Cambodia's first protected marine area. She co-founded the Song Saa Foundation in 2013, dedicated to preserving underwater sanctuaries & providing means of livelihood & education to communities in the Koh Rong Archipelago & beyond. She is the foundation's chairwoman and CEO of Song Saa Private Island.
Passionate about the progressive role business can play in addressing social issues, Melita focuses on projects that bring about a transformational impact on a significant scale. Following the triple bottom line approach, efforts are directed to drive positive societal change while delivering solid returns to shareholders and are currently focussing on the design and development of Song Saa's pioneering new project in Siem Reap – The Song Saa Reserve.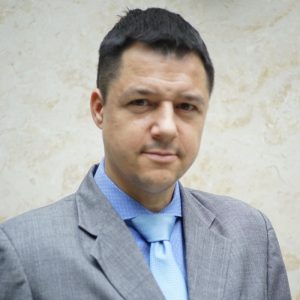 Miquel Angel Perez Martorell
Founder | MQL Sustainable Tourism Services
I am a Catalan citizen who has been working in Southeast Asia since 1997, living in Thailand, Laos, Cambodia, and mainly Vietnam, currently based in Ho Chi Minh City.
All of my careers have been linked to tourism and hospitality; in the past, I was seven years Chairman of the European Chamber of Commerce Tourism Committee for the whole of Vietnam and the head of the Human Resources & Quality working group inside the Vietnam Tourism Advisory Board (advising the Ministry of Culture, Sports and Tourism in Vietnam) for the past four years.
With the new company MQL Sustainable Tourism Services, we add value to local communities and projects linked to sustainability, eco-friendly development, and the most crucial formation of new leaders and managers for the Vietnamese industry.
Besides supporting several minority projects in northern & southern Vietnam, I cooperate with several organizations linked to training and development of manpower for industry better involvement.
Adding value to all the Mekong delta population in several countries is part of our commitment to bring value to the whole society and local people. I have been supporting Destination Mekong with talks and members interaction, always trying to find a positive way on a win-win basis.
I hope my Asian and previous European experience can add value to the team and all its members.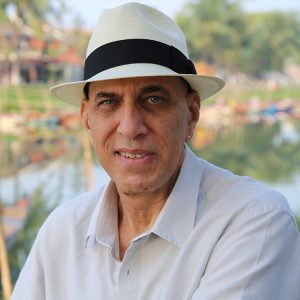 Founder | STREETS International
I would be honored if elected to serve on the Board of Destination Mekong. I am committed to and recognized for my long-term involvement with responsible, sustainable tourism in the Mekong region.
I have resided in Vietnam for over a decade, where I founded and led STREETS International. "One of the most well-established and innovative social enterprises in Vietnam," according to a Mekong Tourism report. The report notes that STREETS strongly demonstrated "responsible acts in the four dimensions of the Greater Mekong Sector Strategy of 2016 – 2025."
I am proud of the Mekong Tourism Award that we received and eager to continue my leadership role to maintain such vital standards throughout the region.
Destination Mekong's members are many of the chief investors and participants in the region's tourism. Their responsibility is to continue to provide leadership in establishing sustainable tourism as a model for economic and business development.
Having a role on the board would allow me to work with others to develop regional tourism further. The Board's leadership is critical as we all work our way back from the pandemic challenges of the last couple of years.
Thank you very much, Neal Bermas.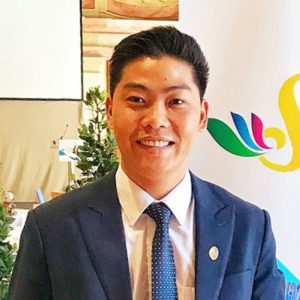 Owner | Mr Linh's Adventures Travel Company Limited
As the director of a travel business, Mr. Linh's Adventures, I always focus on sustainable tourism development and make efforts to contribute to the development of the community and society. I look forward to being able to convey our stories and experiences and introduce Mekong countries to international friends and tourists all over the world.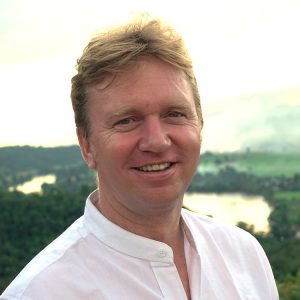 Principal at Hanuman Films. Lonely Planet Writer for Cambodia, Laos and Vietnam. Tourism Consultant with the World Bank.
A Londoner of sorts, Nick comes from Watford, the sort of town that makes you want to travel.
In the world of travel writing, Nick has been a Lonely Planet author for 23 years, working on more than 50 guidebooks, including Cambodia, Laos, Myanmar and Vietnam, as well as destinations further afield such as Uganda and Rwanda. He has also written for a number of leading publications, including BBC Travel, The Sunday Times and Wanderlust.

In the world of television and film, Nick has worked in many roles, including Fixer, Location Scout, Location Manager, Producer and Director. Nick worked as Location Manager on Tomb Raider, Line Producer on Top Gear Vietnam and has enjoyed adventures throughout the Mekong region with various celebs from motorbike adventurer Charley Boorman to legendary chef Gordon Ramsay. Nick was also the Executive Producer on the award-winning Cambodian feature film The Last Reel and has recently worked on the Taste Cambodia promotional films for the Ministry of Tourism.
Nick also works as a tourism consultant for leading organisations and NGOs. Since early 2020, Nick has been working with the World Bank as a Tourism Specialist on the Cambodia Sustainable Landscape & Ecotourism (CSLE) Project to promote ecotourism in Cambodia. Previously he spent several years working with GIZ in Siem Reap as a tourism advisor to promote community-based ecotourism in the province. Successful campaigns included Banteay Srei: More than a Temple and Siem Reap Beyond the Temples.
Nick has also worked as a Tour Leader and Tour Lecturer for leading companies and institutions, including the British Museum Traveller and World Presidents' Organisation (WPO). Nick was the Country Manager for the Harvard Business School MBA Immersion Program in Cambodia in 2014 and 2015.
For Nick, life really is a journey and the destination remains unknown.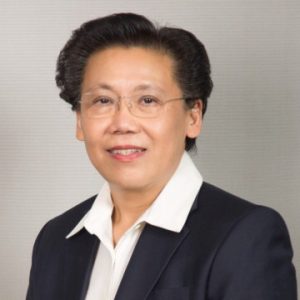 Dr. Sasithara Pichaichannarong
Rector | College of Tourism, Hospitality and Sports
Chairperson | RSU Vista Golf Course, Thailand
Dr. Sasithara Pichaichannarong, former Permanent Secretary for Tourism and former Permanent Secretary for Education, has had vast experience in Tourism and Education in various arenas: UN World Tourism Organization (Chairperson of Asia and the Pacific Region for two consecutive terms); ASEAN (Chairperson of Thailand Senior Officials for ASEAN) and Greater Mekong Sub-region (Chairperson of GMS Tourism). She is at present Rector of the College of Tourism, Hospitality and Sports, Rangsit University, and Chairperson of RSU Vista Golf Course, Thailand.
Having been working with the Thai government on Tourism, Travel, Education, and Sports for more than two decades, she intends to be in service for those within our Subregion: Mekong. Her intentions are 
1. to share and exchange knowledge about Tourism in the Sub-region; to achieve the UN Millennium Development Goals: poverty alleviation; sustainability, and empowerment of local people;
2. to enhance opportunities for scholars and academics in GMS for an internship, human resource development, and global citizenship;
3. to encourage international meetings, seminars, and conferences;
4. to entice sports with tourism to eradicate poverty and enrich pluralism.
Rangsit University and herself will be supportive of our Sub-region.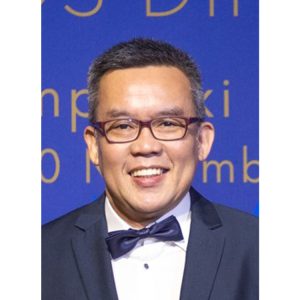 Chief Eco Consultant | Sentinel Solution Thailand Co Ltd
Hi to my fellow "green warriors". My name is Sean Too; I have run a social & environmental enterprise in mainly Thailand servicing the hospitality segment for the last ten years. I support businesses to overcome their waste problems that affect their bottom-line profitability and environmental impact.
What exactly am I doing?
I provide solutions in three main categories:
1. Wastewater Treatment
2. Clean Water Conservation
3. Food Waste Management
WASTEWATER TREATMENT
For the past decade, I have been helping hotels and resorts solve wastewater-related issues ranging from kitchen hygiene, odor, clogged pipes, grease traps, and Septic Tanks maintenance using state-of-the-art biological, completely non-toxic, non-chemical solutions. Our green footprints reached more than 10,000 establishments throughout Thailand.
CLEAN WATER CONSERVATION
At the moment, globally, only 1% of clean water supports the ever-growing population that stands at almost 8 billion. With some pessimistic projections, we will run out of clean water before the turn of the decade. Without clean water, humanity will have the most critical crisis ever, directly impacting the hospitality sector. Hence, we are very much into helping businesses manage water consumption by cutting unnecessary water consumption.
FOOD WASTE MANAGEMENT
55% of landfills consist of wet garbage made up of plate waste and prep waste; unlike other waste matter, food waste is difficult to handle, consuming time and space to compost. Hence, we provide a compost machine that turns food waste into usable organic compost fertilizer overnight. This green and sustainable path is indeed a long and winding one. Businesses will always look at their P/L before considering a sustainable approach toward their business operation, which mostly ends with "Green Window Dressing" or "Green-talking".
With my exposure and experience, I hope to provide a different perspective as a solution provider on sustainability that can create better awareness for the business operators to be greener without compromising on their profitability in the long run.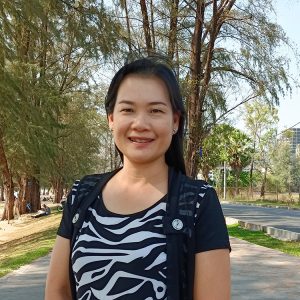 Regional Program Manager, Asia-Pacific | Planeterra Foundation
Sophea is a Sustainable Tourism Specialist based in Cambodia with years of experience in the tourism sector, managing diverse stakeholder relationships with government, private sector, and institutional donors. Currently, she serves as the Regional Program Manager for Asia-Pacific for Planeterra Foundation, she leads all programs across Asia-Pacific Region to create the most impact.
Sophea has a Bachelor of Art in Tourism Management and an Executive Master in International Development Studies. She started her career working in community-based ecotourism development to uplift the community's lives and enhance nature conservation and preserve local wisdom and culture through tourism. Sophea was also one of the founders of the Pacific Asia Travel Association (PATA – Cambodia Chapter) in 2011, establishing a strong position of PATA Cambodia Chapter with relevant stakeholders.
Before her role at Planeterra, Sophea worked for ASEAN Secretariat based in Jakarta, Indonesia for more than 3 years to coordinate and support the ASEAN Member States to implement the ASEAN Mutual Recognition Arrangement on Tourism Professionals to promote Southeast Asia as a quality tourism destination. She currently also serves as an International Board Member of the Asian Ecotourism Network (AEN).