Experience Southern China's Ancient Wonders
Shangri-La…the mystical setting in James Hilton's 1933 novel, "Lost Horizon"…a land of green valleys and crystal-clear lakes isolated by snow-capped peaks, jagged rock formations and rivers rushing through ravines…a lost utopia where people live to 100 years old…a paradise found where the Mekong River springs to life.
Early explorers tried to trace the Mekong to Yunnan Province's heaven on earth. Their expeditions departed northern Laos and entered China's southern tip at Xishuangbanna (12,000 Rice Fields). They struggled to the Tibetan Plateau, though some turned back and followed the Red River through a monolithic limestone landscape to Viet Nam.
Now you can easily reach Yunnan and Guangxi Province's remote natural and cultural treasures, many of which were bypassed by colonial expeditions and overlooked by modern tourists. But the curious want to see what's around the next corner to experience Southern China's Ancient Wonders.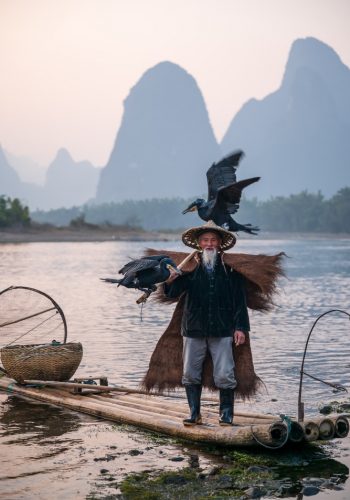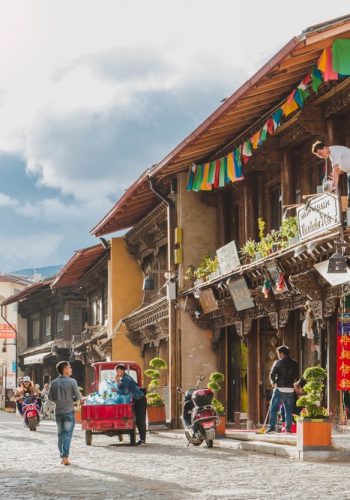 Stay in Zhongdian, Hilton's Shangri-La and gateway to the snow-capped Meili Mountains, tumultuous Tiger Leaping Gorge, Baishui Flats' calcium formations, and azalea-covered Blue Lake. The town once served as an ancient tea-and-horse trading centre, and still houses Yi, Bai and Naxi ethnic groups. You can explore their roots at the 350-year-old Dongzhulin Monastery and Guihua Forest Temple.
Time stands still in Lijiang, an 800-year-old UNESCO cultural centre crisscrossed by cobblestone paths, fast-flowing streams, and more than 300 footbridges. Houses in nearby Baoshang Stone Village teeter atop a giant rock, while the matriarchal Moshuo society live at Lugu Lake and Yongnin Hot Springs.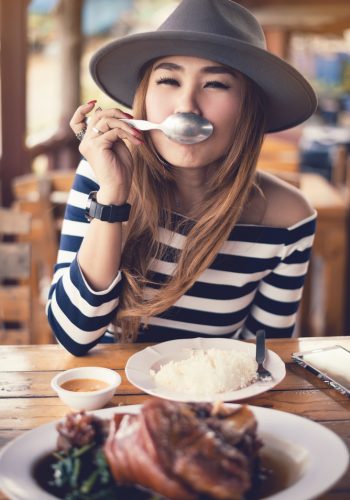 Shangri-La…The Land Time Forgot
Escape from the smart-phone world and journey to Shangri-La's UNESCO World Heritage sites at the Tibetan Plateau and 800-year-old Lijiang Town. Bounce between villages housing 26 distinct ethnic groups, and ponder natural oddities found throughout northern Yunnan.
Your excursion into Shangri-La breezes past structured tours. Ponder the "Three Parallel Rivers" where the Mekong, Yangtze and Salween Rivers burst from the Tibetan Plateau, and roar through glaciers and towering canyons.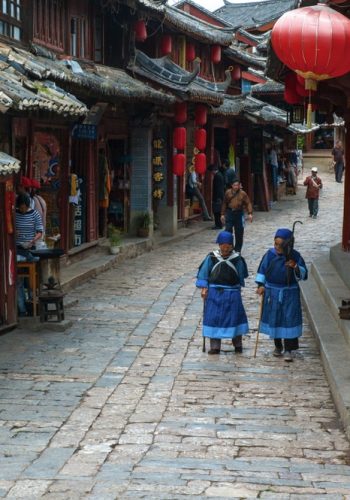 Tengchong, a junction on the Old Burma Road to South Asia, straddles Shangri-La's northwestern fringe, and hosts hundreds of hot springs in the area's Lisu villages. Of Tengchong's 97 volcanoes, Dakongshan offers ringside views of its deep crater and unexplainable floating rocks.
Travel some 220 km south of Yunnan's capital Kunming to the 1,000-year-old Tang Dynasty stronghold in Jianshui at the head of the Red River Valley. If you're a history hound, inspect 600-year-old Chaoyang City Arch, centuries-old trees at Jianshui Confucius Temple, and the arched Shuanglong Bridge, which is continuously rerouting to keep pace with the Tachong River's changing course. Nearby, the tight-knit Tuangshan community houses 227 families named Zhong, who planted roots there over 600 years ago.
Xishuangbanna…A Natural Wonderland
Step out of remote northeastern Laos and into Yunnan's Xishuangbanna, named for the 12 principalities that occupied the area centuries ago, and now presents pristine nature dotted with historical sites.
Though the Mekong cuts through the district capital Jinghong, the natural attractions sit outside the city. Mengyang's Sancha He Forest Park tops the chart with its overhead walkway and overnight lodging overlooking the 5-km Yexianggu Wild Elephant Ravine travelled by some 70 pachyderms.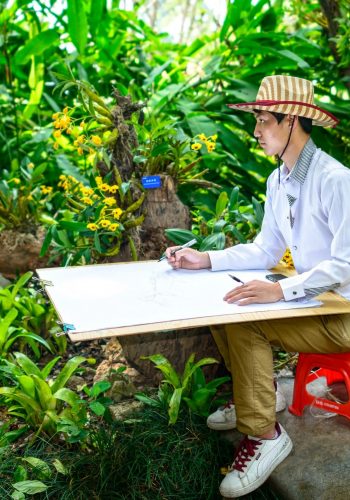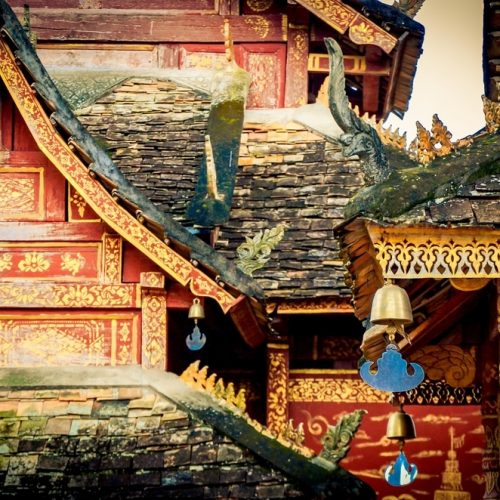 In southwestern Menghai, the 21-meter-tall Jingzhen Octagonal Pavilion built by the Dai in 1701 still stands, as does Menglong's 800-year-old Manfeilong White Pagoda.
As the Mekong winds south, it passes through Menghan's lush Ganlan Basin. Further downriver, Mengla's Tropical Botanical Garden displays rare exotic plants like the giant king lotus capable of supporting a child. Here, the Mekong departs China to define the border between Myanmar's Shan State and Luang Namtha in Laos. The road continues past the Mengyuan Caves towards Mohan and the checkpoint into Laos.
The Karst Borderlands…Step into a Fairytale
Go where few venture in the Guangxi-Vietnam Karst Borderlands, a fairytale landscape of eerie rock formations, thundering waterfalls and underground rivers, secluded ethnic communities and mysterious ancient cliff paintings.
The dramatic limestone cliffs erupt in eastern Yunnan, and the jagged limestone outcrops follow the 400-plus-km border between Guangxi and northern Vietnam to the Gulf of Tonkin. Along the way, dozens of distinct ethnic minorities continue to observe their traditional ways of life.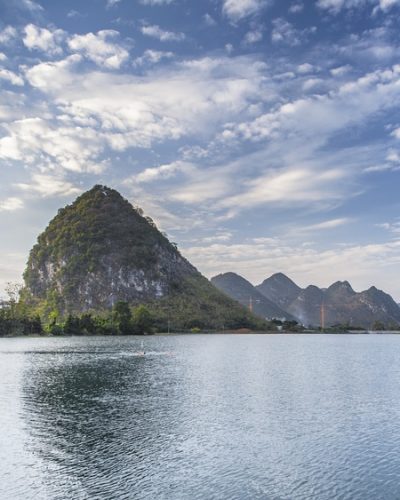 Then follow the "Painted Corridor" along the Chinese-Vietnam border for 40 km of natural wonders led by the Guichun River's thundering Detian Waterfalls, the world's second largest trans-national cascade crashing 70 meters down a 200-meter-wide, three-tiered cliff.
Finish your memorable experience floating on a boat past terraced rice fields along the bamboo-trimmed Mingshi River, and wind through the limestone outcrops on the Heshui River. Then relax at the peaceful Nian Di Waterfall, jade-coloured Qiao Miao Lake, or the Dragon Cave's pool.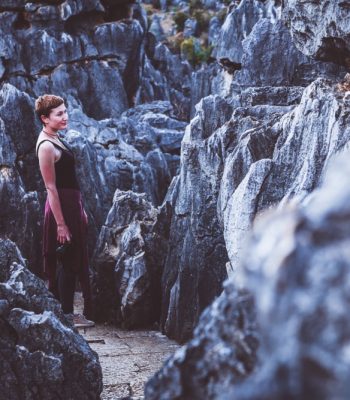 Some 220 km from Guangxi's capital Nanning, stop at sleepy Baise, which sprang into prominence during a 1929 communist uprising. You can climb Baise Memorial with views of the Dengbi and You Rivers, and tour the You River Minorities Museum's ancient Zhuang artifacts.
The "Living Karst Museum" starts south of Baise in Jingxi at the Tongling-Gulongshan Canyon Group. Board a boat and drift along the Menghe River as it drills through three limestone mountains via caves connecting the Ancient Dragon Valleys.