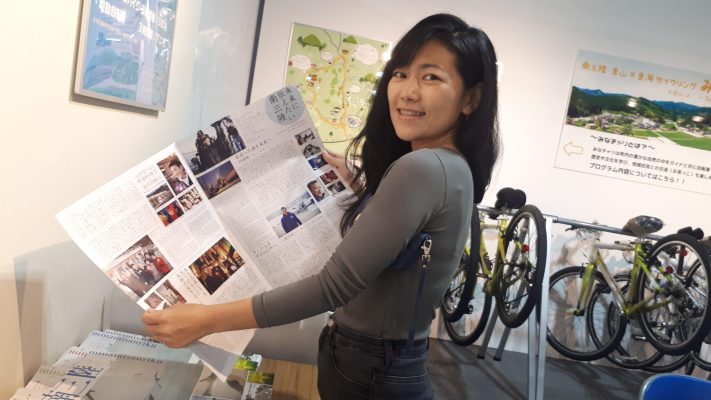 Special Advisor (Japan-Mekong Cooperation)
What excites you about the
Mekong Region?
Cambodia, Vietnam and Thailand have gifted me some of the most transformative journeys since my university years. Each destination has moved me in their unique ways, the warm and resilient people, the depth of their stories, the vibrant species, mountains and rivers they flow with. I carry gratitude for being welcomed into their communities, over heartfelt homemade meals in their slum to scrubbing elephants in their sanctuary. The region was also my door to sustainable tourism on a global standard through the Global Sustainable Tourism Council (GSTC) Conference held in Chiang Mai, now a GSTC Trainer. The region continues to inspire me around the power of travel, as a way to connect, contribute and collaborate beyond us and them. This hope is what excites me the most.
Tell us about your
Background
As the Mekong and other parts of the world taught me the power of travel, the 2011 earthquake, tsunami and nuclear disaster in Japan made this tangible even more. People flew in across borders to combine efforts, where I saw that the more diverse people collaborate, the more solutions for a sustainable region. Since then, with sustainable development and humanity as a purpose, I have been dedicated to facilitating this through consulting, designing travel to capacity-building for people across cultures and sectors. I founded Journey for Change Co., Ltd. in 2019 to offer consultation and human resource development around sustainable travel and education, integrating approaches of sustainable tourism, social innovation, and change. With a vision to further behavioral to the systematic transformation towards a positive balance of society, environment, and economy, works include supporting destinations and businesses such as world heritage sites, Japan's national airline and stakeholders, and academia including a partnership with a graduate school bridging multidisciplinary science.
How do you want to
make an impact for the region?
I believe the Mekong Region and Japan carry diverse similarities and differences in their environment, society, economy, and their people. This also means a vast opportunity to learn from each other, transform and redefine together a healthy balance. Issues of another country are not just theirs, our nature and neighborhoods are intertwined, and I believe the Mekong River is a breathing symbol of this. I am motivated to explore and discover lasting cooperation through movements of people, knowledge, and practices amongst the countries, one step each towards a collective impact.