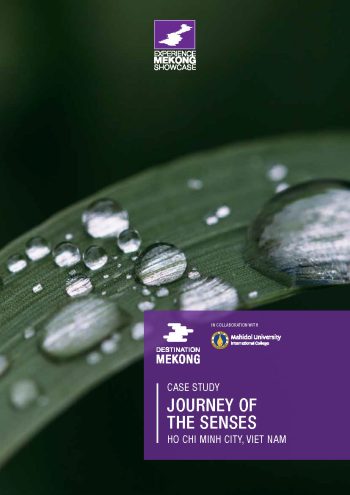 For many developing countries, including Vietnam, the employment opportunities for people with disability are remarkably limited – the unemployment rate for blind people accounts for 90% while that of deaf people takes approximately 65-70%. This is as the result of a combination of low awareness, high social stigma, and poor outlook of businesses on these marginalised group of people, especially on the restrictions brought by their disabilities. However, in time of the technological advances over the years, Journey of the Senses is one of the social enterprises established to promote overlooked talents of the blind and hearing-impaired community. Business concepts are designed to give importance to capabilities of the disabled first while inspiring more interactions between them and customers. In essence, a viewpoint of the disabled's weaknesses has turned into the business advantages. Despite the stigma, the public has been attracted to come and experience people with disabilities professionally trained to work in high-class services.
Journey of the Senses is a socially responsible enterprise that creates an innovative business model in hospitality businesses as well as social change impacts in Vietnam. This hospitality company was established by Germ Doornbos and his Vietnamese partner Vu Anh Tu. The co-founders have been professionally trained and worked in the hospitality industry. Germ graduated in International Hospitality Management at Hotelschool The Hague and has extensive hospitality experiences in various 5-star hotels and restaurants in the Netherlands, Italy, and Vietnam.
You might also be interested in...