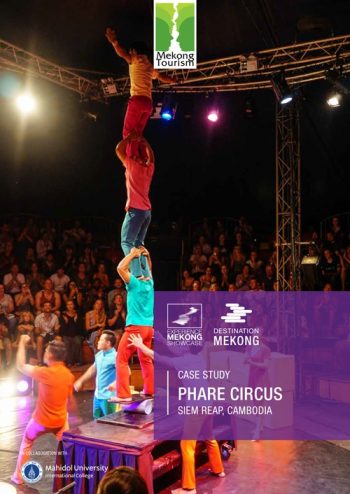 Phare, The Cambodian Circus (or Phare Circus) is one of the most innovative, energetic, and amazing performance shows in Cambodia. The 330-person circus was established in 2013 and is an authentic, top-rated, and professional evening show that takes place under a big top. The circus is located in Siem Reap and offers a daily theatrical performance show with international standard and exceptional quality. This performance show combines several basic circus criteria (e.g., aerial acts, theatre, music, juggling, dance, acrobatics, and fire or body contortion with virtuosity and sensitivity) and tells unique Cambodian stories from recent history, folklore, and the society to revitalize the art sector and preserve the beauty of Cambodian art.
The concept of Phare Circus is "Amazing vibe and energy, transforming the lives of Cambodian youth." Phare Circus aims at providing a show for tourists to promote the culture and stories of Cambodia and helps the locals step out of the shadows of the war and tragedy. The next part elaborates the nature of the organization and its reasons for establishment.
Mekong Tourism Coordinating Office (MTCO)
You might also be interested in...