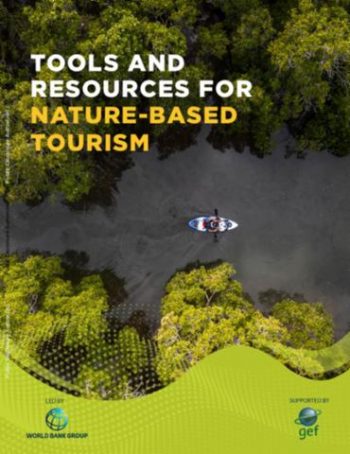 Tools and Resources for Nature-Based Tourism
Nature-based tourism (NBT) plays an important role in sustainable development. It can support poverty alleviation, economic growth, and biodiversity conservation and contribute to key global agreements and frameworks, including the 2030 Agenda for Sustainable Development.
NBT's singular potential to create jobs and growth, while protecting wildlife and ecosystems, makes it an enticing prospect for developing countries seeking to align those interests. The Nature-Based Tourism (NBT) Community of Practice (CoP) was launched in December 2017 as an internal World Bank Group (WBG) community, whose focus is to help develop the NBT agenda within the Environment, Natural Resources and Blue Economy (ENB) Global Practice. The NBT CoP has facilitated collaboration and learning through a mix of knowledge products and services. The NBT CoP commissioned a comprehensive review of the tools and knowledge resources that could be used by practitioners in the field of NBT, to prepare and implement projects that promote sustainable NBT practices and policies.
Tools and Resources for Nature-Based Tourism
You might also be interested in...