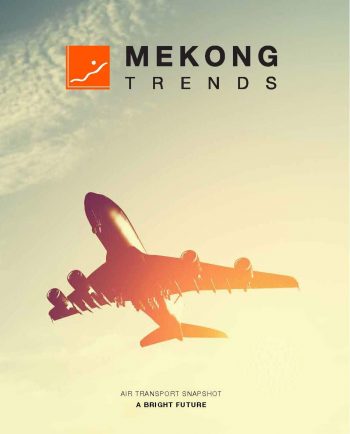 Mekong Trends Snapshot – A Bright Future
Thailand was the first GMS country to embrace the concept of an international aviation hub. Bangkok's hub status started in the 1960s; far ahead of its main Southeast Asian competitors at the time: Singapore, Saigon (Ho Chi Minh City, Viet Nam), and Rangoon (Yangon, Myanmar). And it consolidated and grew alongside the Kingdom's thriving tourism industry.
The opening of Don Mueang International Airport Terminal 1 in 1981, coupled with the modernisation of Thailand's national carrier, Thai Airways International, helped to position Bangkok as the Mekong region's hub, as tourism in Cambodia, Lao PDR and Viet Nam expanded during the late 1980s and early 1990s.
Bangkok Airways emerged as a regional pioneer, contributing to the development of destinations in both Thailand and its GMS neighbours. In addition to opening up the Thai island Koh Samui, where it owned the airstrip, the boutique carrier also launched the first direct flight from Bangkok to Siem Reap, Cambodia in 1996. It was also the first carrier to fly international routes to Danang, Viet Nam; Luang Prabang, Lao PDR; and Nay Pyi Daw, Myanmar.
While Bangkok continues to be the GMS' busiest aviation hub, serious competition has emerged since the 2000s:
Kunming International Airport in China's Yunnan Province, is now the Mekong region's second largest in terms of traffic. Serving close to 40 million passengers a year, Kunming is also the hub for China Eastern Airlines and is emerging as an important air bridge connecting  mainland China with Southeast Asia.
In Viet Nam, the expansion and modernisation of international airports in Hanoi and Ho Chi Minh City, as well as Vietnam Airlines' SkyTeam global alliance membership and aggressive expansion strategy, are giving both airports, and the nation's tourism assets, more global exposure.
Having been a major contributor to the rise of international tourism in Cambodia and Lao, air transport is retelling the same success story in Myanmar.  
Mekong Trends Snapshot – A Bright Future
Mekong Tourism Coordinating Office (MTCO)
You might also be interested in...