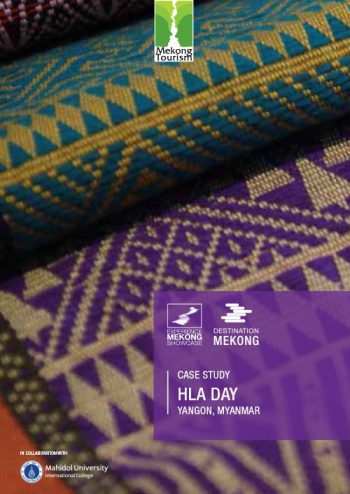 Hla Day means "beautiful" in the Burmese language. Hla Day is a social enterprise whose aim is to support small independent Myanmar craft businesses so that they can be successful and sustainable. Hla Day collaborates with Myanmar artisans, disadvantaged groups and small businesses to design, develop and sell handmade Myanmar products. Hla Day aims to capture unique flavors of the Myanmar design by improvising traditional skills and sourcing all the materials locally.
Before Hla Day was found by Ms Ulla Kroeber in July 2016, she and her team were working to support small community businesses in Myanmar since 2012 to develop local products and bring them to the international market, with an emphasis on quality and social sustainability. Hla Day was successful almost from the very start. Its goods are well received by customers. With Ulla Kroeber as the founder and the leader who provided suggestions and recommendations to the craftsmen regarding the product types, materials, and the process of the production, the team works closely with communities in Yangon and many rural areas, giving recommendations to craftsmen on product types, materials, design and production processes.
Hla Day wants to produce and preserve Myanmar contemporary crafts made by local artisans. They source and use local materials which are natural or recycled. All of Hla Day's products are made for practical and daily use – starting from home ware, clothing, fashion accessories and toys for kids. Hla Day's products include scarves, ornaments, cards, dolls, many of which produced from recycled materials. Other products that they also produce are women and kids' clothing, stationery, jewelry, and
home ware. Hla Day also offers traditional handicrafts made by the local producers, who are disabled, dealing with exclusion and poverty and contracted HIV.
Mekong Tourism Coordinating Office (MTCO)
You might also be interested in...