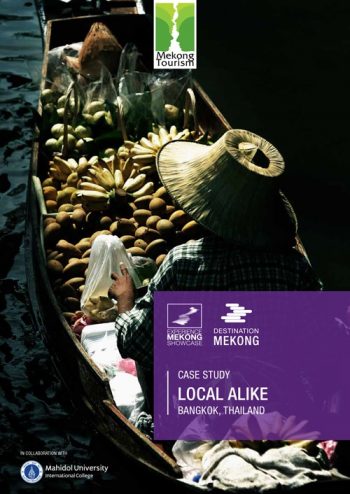 Local Alike was found in 2013, by the two young and active co-founders, Somsak Boonkam "Pai" and Surachana Pakawaleethorn "Noon". Pai is acting as a CEO of the enterprise. Local Alike is established in order to address three common problems to local communities namely 1) cultural fading 2) traditional skills and trade loss and 3) problem of migration.
Local Alike uses an online tourism platform to promote their business model as well as to address these problems in a creative approach. The business aims to sustain prosperity within the local communities as well as preserve the environment where they reside. The enterprise sets up a community development fund with their local partners to achieve development goals within the communities by contributing 5% of their net profit to the fund, and with local partners contributing up to 10%. Local Alike works with the local partners and educates them on how they can sustain their environment, not to exploit their resources, and how they generate sustainable and additional incomes from tourism. Local alike is currently drafting policies in both Thai and English to help their local partners achieve and maintain standards of safety, health, and environment protection.
Mekong Tourism Coordinating Office (MTCO)
You might also be interested in...