TOURISM LAOS PARTNERS WITH MEKONG TOURISM COORDINATING OFFICE TO LAUNCH NEW DIGITAL TRAVEL INSPIRATION PLATFORM 'INSPIRING LAOS'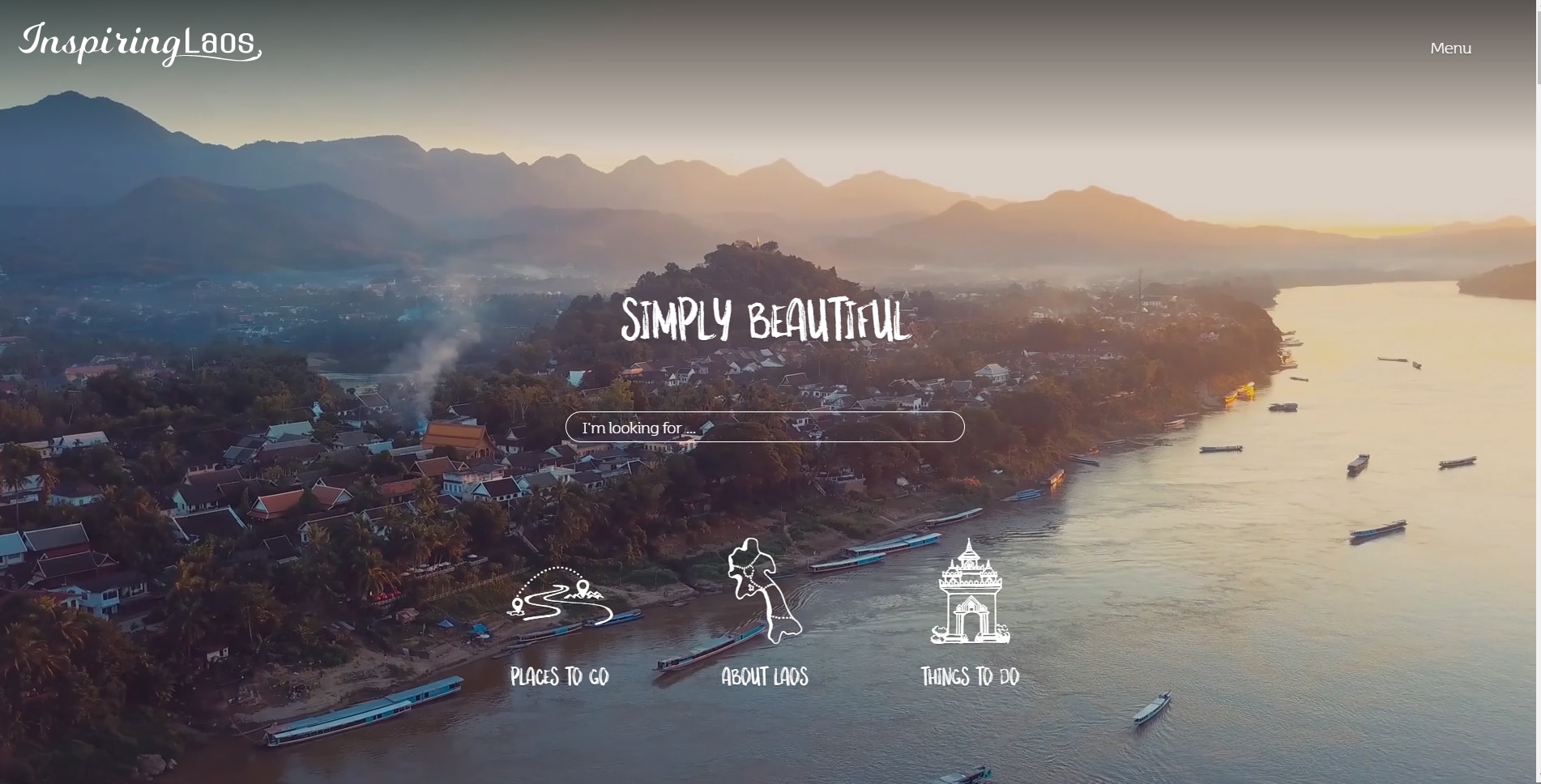 The Ministry of Information, Culture, and Tourism of Lao PDR has launched their new travel inspirational platform 'Inspiring Laos' to provide capacity building for the industry and inspire travellers with user-generated content.
The Ministry of Information, Culture, and Tourism of Lao PDR (Tourism Laos) and the Mekong Tourism Coordinating Office (MTCO) have worked together to launch 'Inspiring Laos', a new social commerce web platform that aims to inspire tourism across all regions of Lao PDR and in the Greater Mekong Subregion (GMS).
Developed by UNWTO Affiliate Member Chameleon Strategies, Inspiring Laos was built upon a six-month working partnership between Tourism Laos and the MTCO, and driven by cutting-edge social commerce management system ENWOKE.
By using the ENWOKE technology, Inspiring Laos encourages residents and travellers to share visual experiences on their own social media accounts, including Instagram, Twitter, and Pinterest by tagging their photos and videos with relevant experience hashtags in Laos.
Following the example of Mekong Tourism's Mekong Moments campaign, which is also part of the ENWOKE network of platforms, Inspiring Laos can effectively promote new destinations and experiences as well as drive exposure and bookings to existing businesses, especially for smaller travel operators.
"We recognise that our exciting travel experiences are only possible due to the hard work of the many small and medium-sized enterprises, from accommodation providers, restaurants, tour operators, shops, and attractions," said Mr. Sounh Manivong, Director General of the Tourism Marketing Department with Tourism Laos.
One of Tourism Laos' key mandates as a new high-season approaches, Director General Manivong adds, is stimulating inclusive growth to help spread tourism wealth to secondary destinations, which he noted is hoped to mitigate the risk of over tourism in prime areas. Inspiring Laos was built to assist this effort by encouraging travellers to quickly and easily share experiences of second-tier destinations and experiences on their own social media channels and inspire other travellers to explore less well-known regions of Laos.
"We are pleased to cooperate with the Tourism Laos in launching the travel inspiration platform Inspiring Laos," said MTCO executive director Jens Thraenhart.
"Being in line with the Visit Laos Year 2018 tourism initiative, we were eager to support Tourism Laos' goals by sharing our experience with collaborative social commerce platforms such as Mekong Moments. We believe this will drive business to smaller, lesser-known sustainable travel destinations, which will effectively shed light on new and soon-to-be popular treasures for tourists."
Visitors of Inspiring Laos will be able to map out their entire trip to Laos as the platform offers all the necessary fundamental planning information in addition to its lattice of user-generated content. Interested travellers will also be able to search for destinations and experiences by 'region' and 'area of interest' (e.g. Luang Prabang, Vientiane, Pakbeng, Savannakhet, etc.) enabling a completely custom and shared experience.
Furthermore, the Inspiring Laos platform also allows visitors to search more specifically by using an interactive map marked with clickable pinpoints. Destinations and experiences can be filtered by eight different 'Traveller Types' – ADVENTURE, HERITAGE, WELLNESS, FOOD, NATURE, BUDGET, LUXURY, and FAMILY. By clicking one of these filters, visitors can find experiences that are best suited for their style of travel.
Inspiring Laos was officially unveiled to the public on October 18 during an invite-only media event held at ITB Asia 18 in Singapore.