22 December 2022, Phnom Penh, Cambodia
Destination Mekong gathered considerable interest at the 2022 Destination Mekong Summit in Phnom Penh and online.
As part of its action plan to boost tourism recovery in the Greater Mekong Subregion (GMS), Destination Mekong, the private-sector regional tourism board of the GMS based in Cambodia and Singapore, hosted the third edition of its Destination Mekong Summit (DMS) on 14-15 December.
The hybrid 2022 DMS took place on Koh Pich island in Phnom Penh and virtually, under the theme 'Together – Smarter – Stronger', with the primary objective to foster synergies and partnerships to support tourism recovery in the GMS.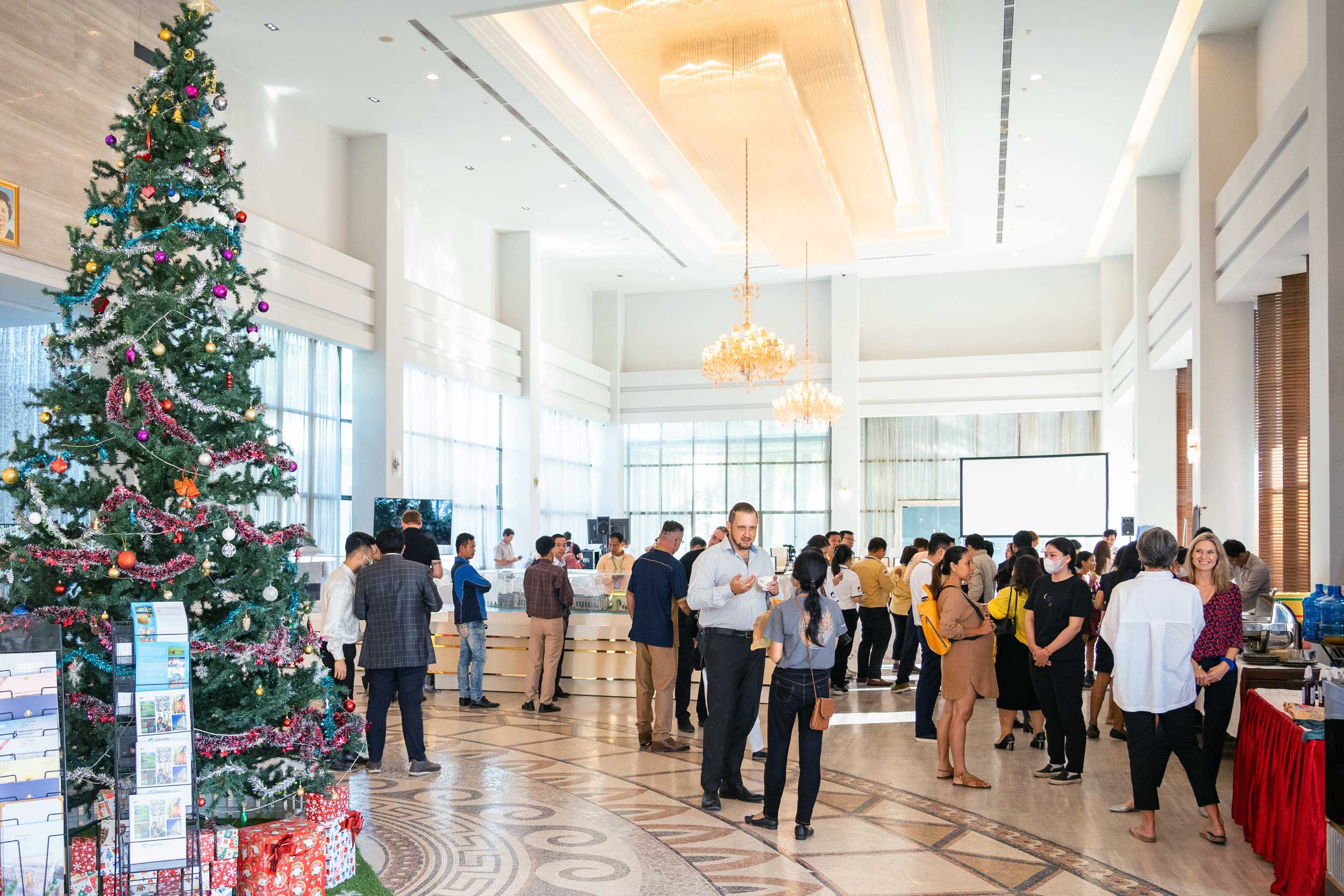 During two days, hundreds of participants attended the 2022 DMS in person or online, including high-level officials, private-sector decision-makers, professionals, influencers, social entrepreneurs, educators and students involved in travel, tourism and hospitality in the Mekong region.
The program of the Summit featured eight thematic panel sessions at the Sales Center of OCIC Cambodia, the main venue partner, and at Aquation Park Office park.   
Three of the sessions were co-led in collaboration with supporting organisations:
'Championing the GMS as a sustainable tourism destination' with the World Wildlife Fund for Nature – WWF, a key partner of the 2022 DMS;
'Practicing social responsibility and inclusiveness in tourism', with ECPAT International and the participation of H.E. HOR Sarun, Secretary of State, Ministry of Tourism of the Kingdom of Cambodia, as a guest panelist;
'Catching the value of local culture, know-how and creativity' with Beyond Retail Business – BRB in Cambodia.
Other panel sessions address a variety of subjects, such as innovative capacity-building, sustainable food & beverage, business recovery marketing and branding, smart, sustainable tourism business models and tools, and opportunities and threats for tourism recovery in the GMS.
On 14 December 2022 afternoon, the Destination Mekong Summit was launched with opening remarks by Ms Catherine Germier-Hamel, CEO of Destination Mekong, followed by welcome and congratulatory remarks by H.E. Mr Meng Hong Seng, Director of the Mekong Cooperation Department, General Department of Cooperation, at the Ministry of Foreign Affairs and International Cooperation of the Kingdom of Cambodia, Mr Sieng Neak, Deputy Director-General, Tourism Development & International Cooperation of the Ministry of Tourism of the Kingdom of Cambodia, Mr Li Yanhui, Principal of the World Youth Tourism and Hospitality School (WYTHS) in Phnom Penh which facilitated a group of supporting staff for the 2022 DMS, Mr Thierry Tea, Vice-President of OCIC Cambodia, Mr Harry Hwang, Director of the Regional Department of Asia and the Pacific of the World Tourism Organization (UNWTO), Dr Jens Thraenhart, Founder of Destination Mekong, and Mr Mark Bibby Jackson, Chair of Destination Mekong.
In his remarks, H.E. Mr Seng Meng Hong mentioned that 'undoubtedly, with strong commitment and collective efforts, our tourism industry in the [Greater Mekong] subregion will certainly transform towards sustainable and more socially resilient tourism.'
Mr Sieng Neak, Deputy Director-General, Tourism Development & International Cooperation of the Ministry of Tourism of Cambodia, mentioned that 'the theme of the 2022 Destination Mekong Summit […] is in line with our campaign "Think Together, Act Together, and Take Responsibility Together" which means that we have to work together to recover and rebuild our tourism industry during and after the COVID-19 pandemic.'
Dr Jens Thraenhart, the founder of DM, previous Executive Director of the Mekong Tourism Coordinating Office and current CEO of Barbados Tourism, spoke about the journey to launch DM with solid support from the private sector. He thanked the interim board and welcomed the newly elected executive board of directors. Dr Thraenhart stressed the importance of making the organisation sustainable through partnerships in the many innovative and award-winning initiatives DM is managing, including the Mekong Minis movie festival, the Experience Mekong Collection, the Mekong Innovations in Sustainable Tourism (MIST), Mekong Stories, and future programs, targeted to build capacity and importantly generate revenue for the private sector in the region. The first day ended with a networking reception where bartending professionals from WYTHS prepared and served the Mekong Mornings, the signature cocktail of the 2022 DMS designed by mixologist Romain, Voodoo Boulevard.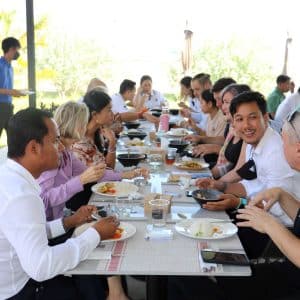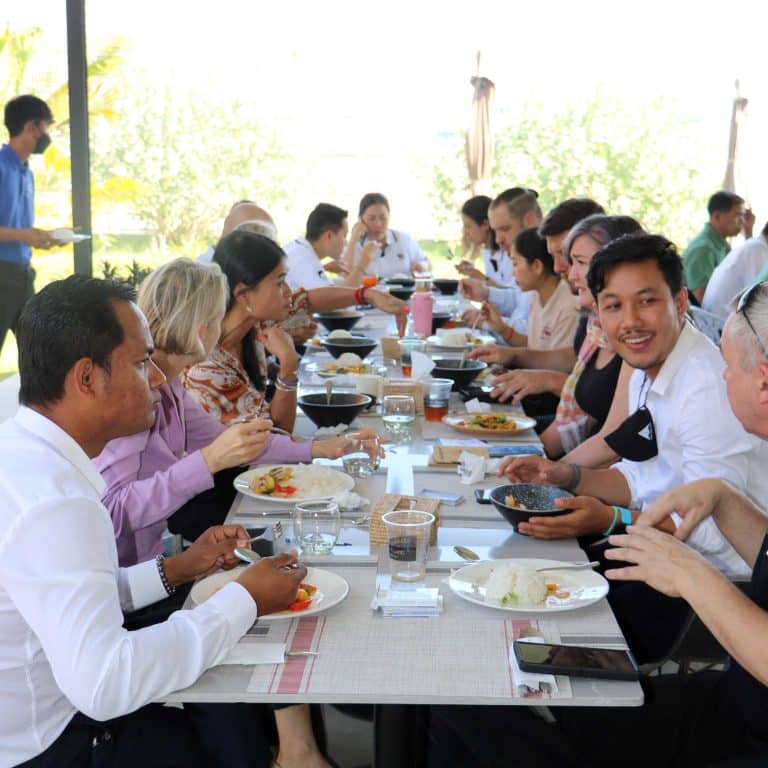 The second day of the 2022 DMS started with a business matchmaking breakfast hosted by silver sponsor Control Union Cambodia. 'Control Union is pleased to join the Destination Mekong Summit 2022 to support sustainable tourism development in the region. We must reinforce the tourists' positive experience, respect the environment, people's rights, culture, and traditions and promote business viability over time. We are strongly committed to working with all stakeholders in the tourism industry in capacity building and certification services,' mentioned Dilum Wijenayake, General Manager of Control Union Cambodia.
The breakfast was followed by three parallel workshops and training sessions, including 'Training of tour guides as wildlife champions and agents for positive changes', led by WWF, 'Sustainable tourism recovery with child protection in focus', led by Ms Gabriela Kuhn, Head of Programme of ECPAT International, and 'Digital marketing for travel and tourism businesses' led by Gerrit Kruger, Chief Marketing Officer of Destination Mekong.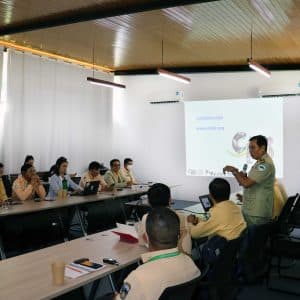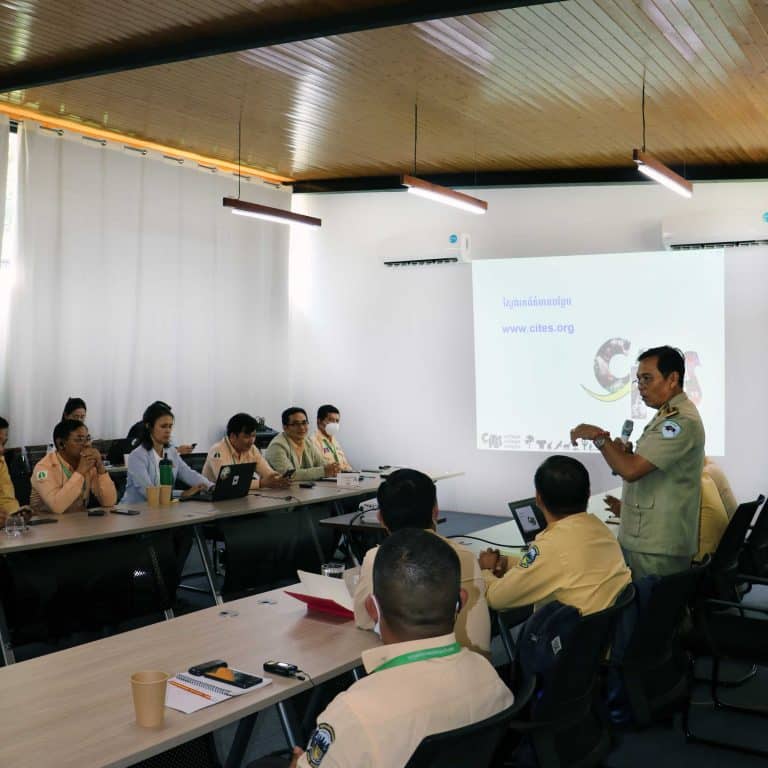 'Global travel and tourism are making a comeback, but it is important that we don't revert to old behaviours," said Jedsada Taweekan, head of WWF-Greater Mekong's Illegal Wildlife Trade program, adding that 'The way forward must be green and sustainable, and consider the needs of wildlife and the environment in addition to the needs of travellers. Therefore, working with the travel and tourism sector to encourage tourists to have responsible tourism experiences – at the minimum by refraining from consuming wild animal meat or buying wildlife products as souvenirs – is a small but effective way to promote positive change in tourist behaviour.'
From her side, Gabriela Kühn, Head of the Programme of Child Protection in Travel and Tourism – ECPAT International, stressed that 'Practicing social responsibility and inclusiveness for tourism development can only happen through human rights approach. Actions to address adverse impacts on children's rights need to be scaled up by governments and companies in cooperation with civil society organisations. The Destination Mekong Summit allows stimulating action of jointly building sustainable tourism destinations that protect children.'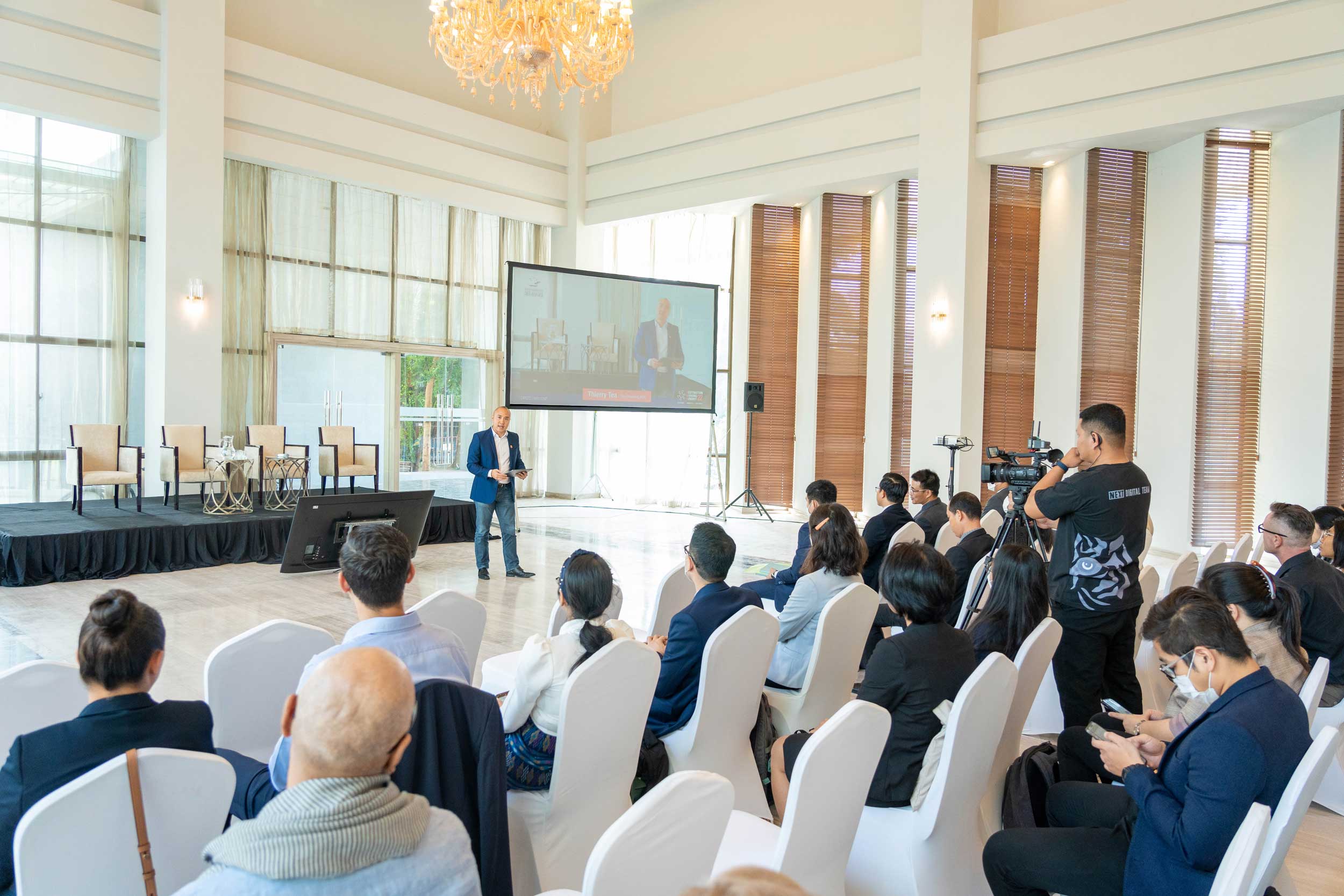 Thierry Tea, VP at OCIC Group, stressed that 'At OCIC, we are excited to explore collaborations with key players from the public and private sectors as well as non-profit organisations from the Tourism industry to showcase more interesting areas such as Preah Vihar, Battambang or Mondulkiri. This was made possible thanks to the network assembled by Destination Mekong. 'Mr Tea added, ' With over 550 employees within our Hospitality division, OCIC and Canadia Group strongly believe in continuing to work on synergies with Destination Mekong and its partners. OCIC is committed to investing and developing innovative initiatives for sustainable and responsible Tourism in Cambodia and the Region. We are looking to continue contributing in shaping talents with skillsets and mindsets for a more inclusive ecosystem with new partners thanks to this platform's channels.'
For Catherine Germier-Hamel, CEO of Destination Mekong 'The 2022 Destination Mekong Summit was not only a perfect conclusion to this year of transition but also an ideal welcome to an upcoming year of recovery and reinvention for the global tourism industry, globally and in the Mekong region '. Ms Germier-Hamel stressed the role of the private sector as the main economic driving force in the region, the most significant job creator as well as an innovator in tourism and is inviting all to join Destination Mekong as a network of like-minded individuals, to drive prosperity, through sustainability and inclusiveness in the region.
The 2022 Destination Mekong Summit ended with a garden party at the Whale House and an exceptional music performance called 'Mekong Fantasy' created by composer Philippe Javelle with sounds from the region.
The agenda is available at www.destinationmekong.com/dms22. Recordings of the sessions will be made available under the same link shortly.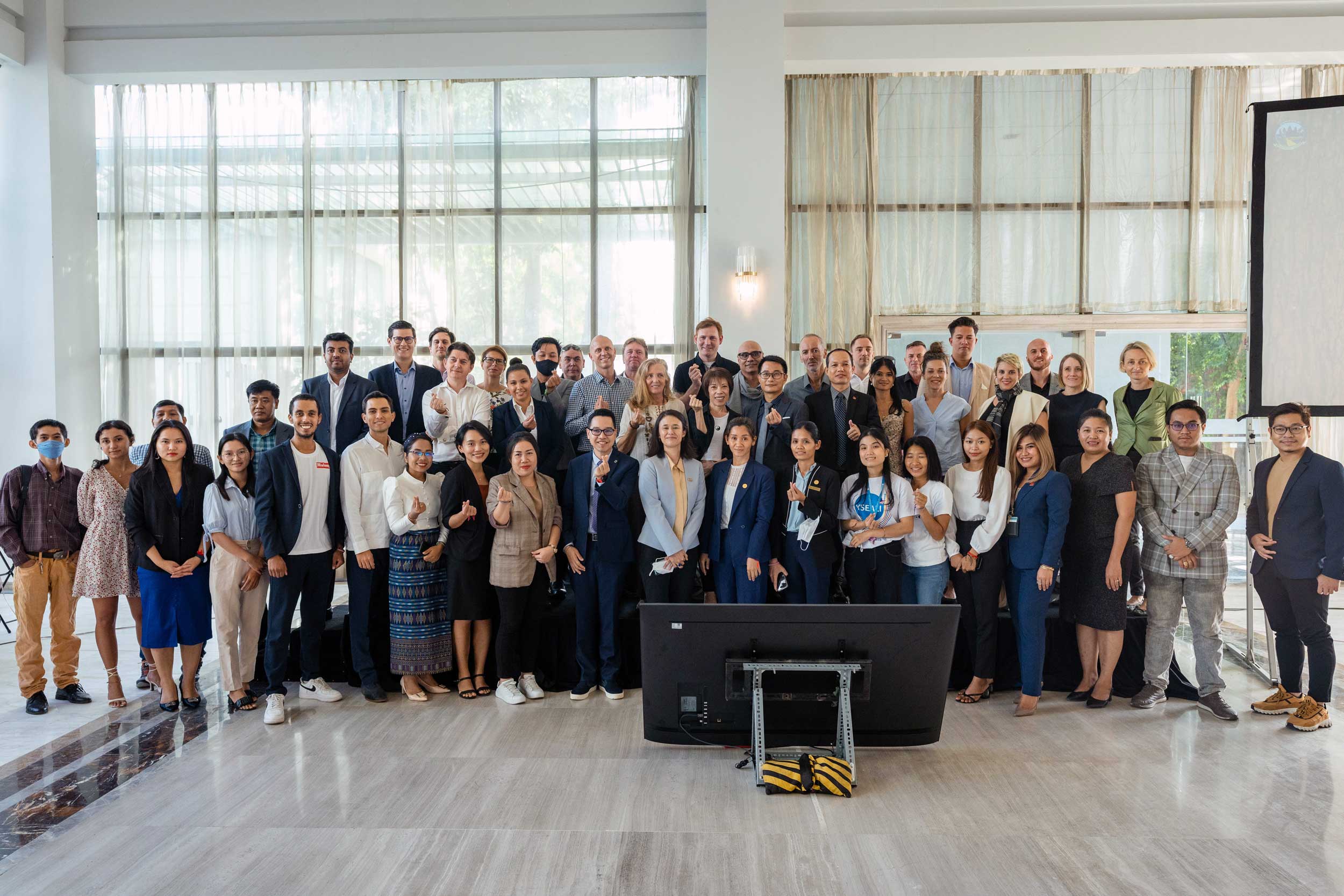 —ENDS