Founder of Thailand Community-based Tourism Institute honored
Bangkok, July 7, 2020:  The  'Mekong Heroes' is a new program, initiated by the Mekong Tourism Coordinating Office (MTCO) and Destination Mekong, to celebrate colleagues in Mekong tourism who work tirelessly behind the scenes to "inspire and influence the direction of our industry, modeling new ways of conceiving and doing tourism better."  Two Mekong Heroes will be selected per year, who will join the Mekong Heroes Gallery. We will tell their personal stories to inspire others. Nominations are always open at: https://www.destinationmekong.com/initiatives/mekong-heroes/, and the next Mekong Hero will be announced on February 25th at the Mekong Tourism Forum in Bagan, Myanmar.
According to Jens Thraenhart, Executive Director of the Mekong Tourism Coordinating Office (MTCO): "Achieving a prosperous and sustainable tourism industry is not possible without committed leaders, with special kinds of vision and determination. The Mekong Heroes program is important so the whole industry benefits from their authenticity of vision, purpose, commitment, and determination; maintained over years of hard work. Recognized not only as builders, creators, and innovators, but also as mentors, teachers, and motivators, these individuals have made it their mission to bring out the best in people."
The first Mekong Hero was announced during the Virtual Destination Mekong Summit on August 25th.
Selected among dozens of nominations and endorsed by chair of the Mekong Heroes Selection Committee HE Mr. Htay Aung, former Minister of Hotels and Tourism of Myanmar, Ms. Potjana Suansri has been selected as the first Mekong Hero. She gave a brief speech via video conferencing, which can be viewed at: https://youtu.be/2Yz_mgjiAi4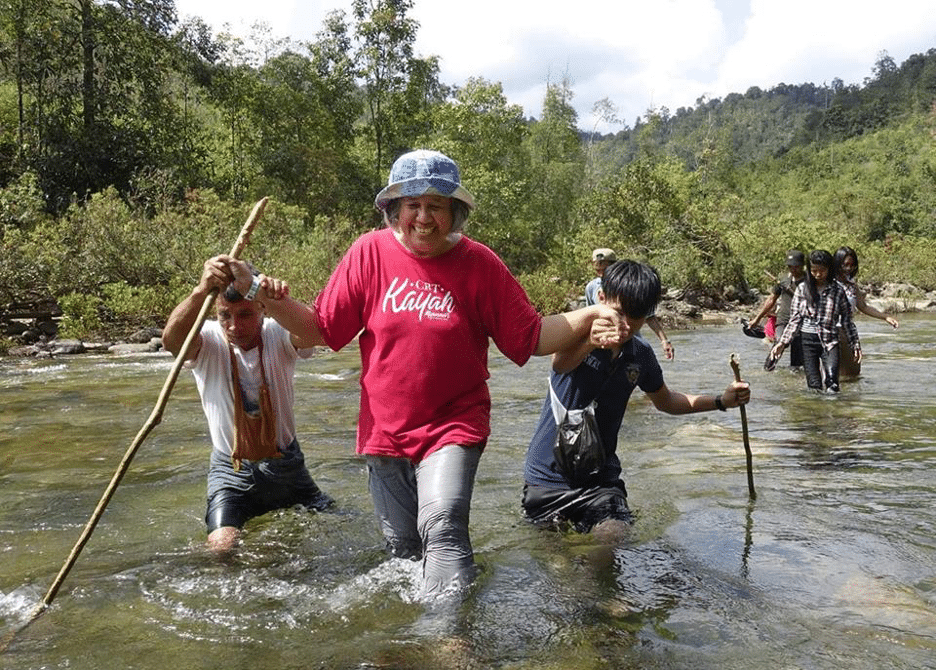 Ms. Potjana Suansri is the founder of the Thailand Community-Based Tourism Institute (CBT-I), and currently is serving as cultural tourism capacity building expert for the UN International Trade Center (ITC) Myanmar Inclusive Tourism project.
Khun Potjana, known affectionately as 'P Noi' is one of the true pioneers of community based tourism (CBT) in Asia. For over thirty years, Potjana has worked tirelessly alongside community members and other tourism stakeholders, learning how to put greater local community participation and benefits from tourism into practice.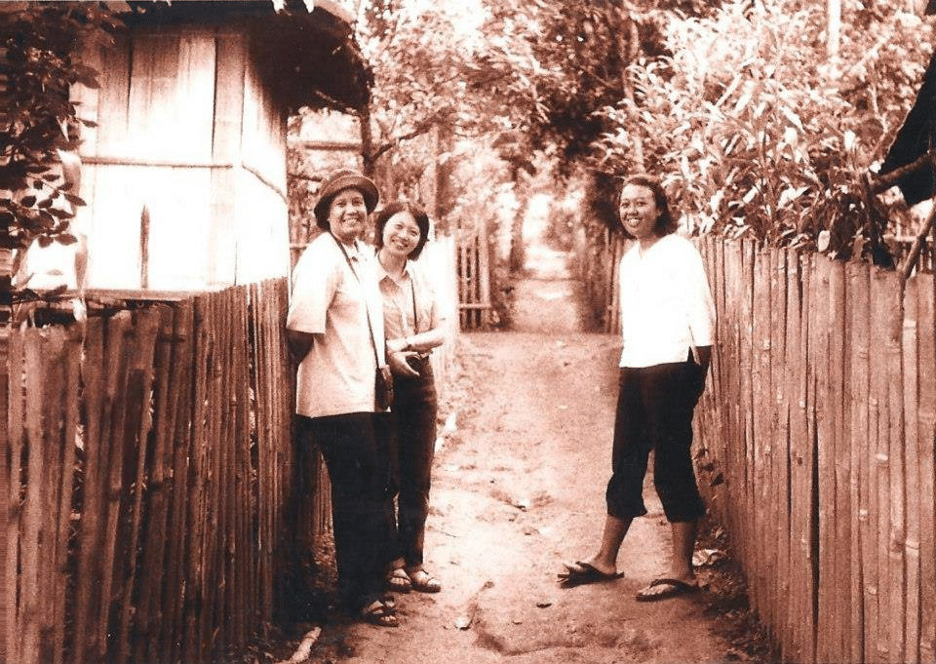 Potjana's work, as a thought leader and practical field worker started decades before 'community-based tourism' and 'local experiences' gained mainstream support as a market trend, tourism product and development strategy.
Potjana started her career as a social worker for Plan International, working with urban migrants being evicted from Bangkok's slums. These experiences convinced her that rural Thais would benefit from better livelihoods opportunities in the countryside; motivating her to find alternatives to migrating to the city for work.
In 1991, at Thailand Volunteer Service (TVS), Potjana started organising rural study tours as a strategy to bring the struggles and successes of rural Thai communities to the attention of Thailand's urban classes. Potjana supervised recent Thai graduates to work alongside community members as volunteers.
In 1994, based on the positive results which these study tours had brought to the communities, Potjana and her colleagues founded the Responsible, Ecological, Social Tours Project (REST) under TVS. In 2001, 'REST' became an independent organisation. REST's work began to influence national tourism debate, proving that local communities could be actors in tourism development, and tourism could be a development tool. In 2003, Potjana wrote the acclaimed REST CBT Handbook (2003), which was used as a blueprint by rural tourism practitioners around Asia and further afield. REST was co-organiser of the 2002 International Year of Ecotourism Regional Conference in SE Asia and received a World Legacy Award in 2003 from Conservation International and National Geographic Traveler.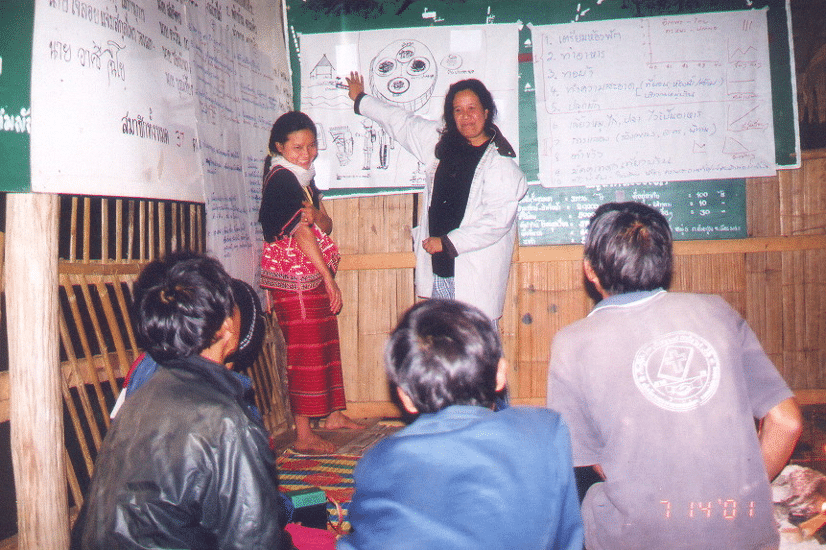 In 2006, Potjana directed and developed the Thailand Community-Based Tourism Institute (CBT-I) from an innovative action research project into a legally registered, internationally respected knowledge hub for Community-Based Tourism. CBT-I coordinated the Thai CBT movement, working with civil society to successfully lobby the Thai government to formalize local community participation in, and benefits from, rural tourism at policy level; and engaging tour operators and tourism associations to understand, support and sell CBT.
Since 2014, Potjana has been busy sharing her experience with neighbours in the GMS, as an expert on Capacity Building and Product Development for the ground-breaking United Nations International Trade Center (ITC), NTF Myanmar Inclusive Tourism Project, in Kayah State and Dawei District, Tanintharyi Region, Myanmar.
According to the former governor of the Tourism Authority of Thailand, and regional champion of sustainable tourism, Mr. Pradech Phayakvichien:
"Potjana is a modest, generous person, who is happy to work hard in the background, away from the spotlight. However, the influence of her work and ideas on government, private sector, academic and NGO programs, catalyzing and demonstrating how to drive local benefits into responsible tourism is massive."
Ms. May Myat Mon Win, Chairperson of the Myanmar Tourism Marketing Association voiced her appreciation of Potjana's role sharing lessons learned with Myanmar:
"Step by step, Potjana's work has built the skills, confidence and opportunities of local community members in Thailand, Myanmar, and across the Greater Mekong Subregion to influence and benefit more from local tourism development. Without her contribution, there is no doubt that our region would have far less knowledge about how to do 'great local experiences with real local benefits' well. Potjana is truly fitting for recognition and appreciation as the first Mekong Hero."
To learn more about Potjana's work, read the in-depth interview at Sustainability Leaders: https://sustainability-leaders.com/potjana-suansri-interview/
###
About the Mekong Tourism Coordinating Office:
The Mekong Tourism Coordinating Office (MTCO), located in Bangkok, was set up with funding from the governments of the six Greater Mekong Sub-region (GMS) countries – Cambodia, the People's Republic of China, Laos, Myanmar, Thailand, and Viet Nam. The MTCO, which operates on annual financial contributions from each GMS country, acts as the secretariat for the GMS Tourism Working Group, comprising of senior officials of the six GMS countries' National Tourism Organizations, to coordinate and facilitate sustainable tourism development of the GMS, and promotion of the Mekong region as a single travel and tourism destination, in collaboration with the public and private sectors. The MTCO manages its award-winning MekongTourism.org digital platform as a one-stop platform to promote responsible and sustainable tourism in the region, as well as the annual Mekong Tourism Forum, whose hosting is rotated among GMS countries.
Please visit www.MekongTourism.org for more information.
About Destination Mekong:
Destination Mekong was created in 2017 to promote the Lancang-Mekong region, comprising of Cambodia, PR China (Provinces of Guangxi and Yunnan), Lao PDR, Myanmar, Thailand and Viet Nam as a single tourism destination to stimulate responsible and sustainable development and investment, and drive inclusive growth. Endorsed by the Mekong Tourism Coordinating Office and aligned with the mandate of the regional collaborative tourism framework of the six-member governments of the Greater Mekong Sub-region, Destination Mekong executes targeted projects and initiatives, including Mekong Moments, Mekong Memories, Mekong Deals, Mekong Mini Movie Festival, Mekong Innovative Start-ups in Tourism (MIST), Experience Mekong Collection, Mekong Heroes, and Mekong Trends, with feedback from the Mekong Tourism Advisory Group (MeTAG) and via public-private partnership investment structure, led by UNWTO Affiliate Member Chameleon Strategies.
More information at: www.DestinationMekong.com