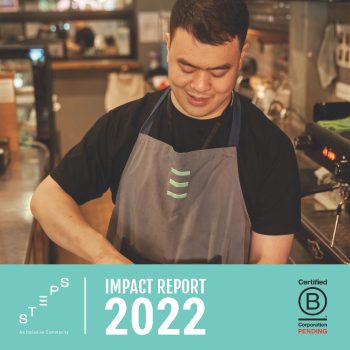 NIST International School
Poverty, stigma and discrimination intersect to create barriers for people with disabilities to gain equal access to education.
A lack of education prevents access to decent work, which, coupled with weak enforcement of laws, poorly designed policies and widespread discrimination, creates a multitude of barriers for people with disabilities to enter into the workforce.
For example, the Persons with Disabilities Quality of Life Promotion Act BE 2550 requires companies and organisations to hire one person with a disability for every 100 people, however 98.2% of companies opt to instead pay the fine, resulting in 2 billion baht per year being paid to the fund.
Employers in our network consist of multinationals, large corporations, SME's, and sole traders all of whom share that they want to hire inclusively, but they don't know how.
The distinct lack of support available for all stakeholders leaves behind an untapped talent pool.
Of the total 856,844 just 36.25% are in some form of employment, with the majority of those (53.69%) working in agriculture, and freelance labour-intensive work (23.49%). These numbers reveal a deeply unequal society which prevents the full enjoyment of rights for people with disabilities. Women with disabilities face even greater exclusion from meaningful participation in both social and family settings, as well as greater risk of violence than men.
COVID-19 has greatly exacerbated these entrenched inequalities, as people with disabilities are the first to become unemployed during an economic crisis and are not sufficiently covered by social protection systems.
Whilst our focus today is Thailand, our strategic vision for 2023-2026 is to be a leader in the region.
NIST International School
You might also be interested in...